Dip RN
Diploma in Ruminant Nutrition
Prices
£655 (tuition only)
Lunch and beverages: £18 per day
Full residential: £66.50 per day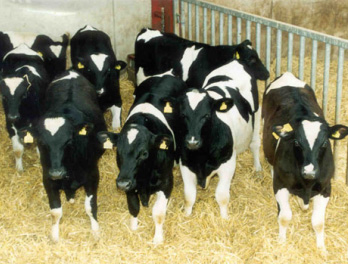 Programme of study
The course is composed of four modules, each delivered in flexible blocks of between 1-5 days length. In addition to formal lectures, the programme will be composed of tutorials, laboratory practicals, farm and feed mill visits. Extensive use of the range of resources at Harper Adams will support these sessions. Topics covered include ration formulation; grazing and forage management; dry cow management; nutritional effects on milk quality, fertility and health; and suckler cow and ewe nutrition.
Why should you apply?
Underpinning commercial activity with this Diploma will demonstrate your commitment to the animal feed industry. Learning occurs in all aspects of our daily lives, so why not take the opportunity to gain a Higher Education qualification for it?
Who can benefit?
Those individuals working in technical, sales or advisory positions within the ruminant feed industry.
What do you gain on completion?
On successful completion of this course, you will have an invaluable combination of qualifications to match your existing industrial experience that will set you aside from others. In addition, you will be able to conduct your role more effectively, efficiently and competitively.
Applying
Please download the application form and post to:
Animals Business Development
AC3 Aspire Centre
Harper Adams University
Newport
Shropshire TF10 8NB
or email to: animalswd@harper-adams.ac.uk
The course is split into four modules:
Module title
Credit Value
Ruminant Animal Production and the Feed Industry (level 4)
15
Principles of Ruminant Nutrition (level 5)
15
Ration Formulation and Feeding Systems (level 5)
15
Recent Advances in Ruminant Nutrition (level 5)
15