Graduation 2016: Honorary degree and fellowship awardees announced
9 September 2016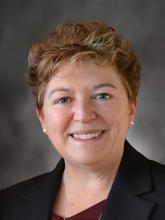 " It is a great honour to be receiving special recognition by Harper Adams University... We must work together to further expand opportunities for those interested in pursuing agricultural education to ensure the safety and sustainability of our future global food supply." - Dr Kathryn Boor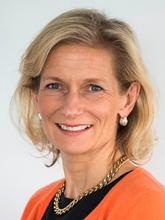 Four honoured guests will receive recognition for their work when they attend the Harper Adams University graduation ceremony on September 23.

#HAgrad16

KATHRYN BOOR
Kathryn Boor, Dean of the College of Agriculture and Life Sciences (CALS) at Cornell University, New York State, is to accept an honorary doctorate (DSc) in recognition of her contribution to food science and to the field of food and agricultural higher education.
Kathryn grew up on a dairy farm in New York State and went on to Cornell University where she took a Bachelor of Science degree in Food Science followed by a Master's degree in Food Science from the University of Wisconsin. Dr Boor earned her PhD in Microbiology in 1994 at the University of California, Davis.
Her research has focused on the potentially life-threatening pathogen, Listeria, and in her own words, her research "ensures that the food supply of the USA and around the world is safe from dangerous microbes and that the food that we consume will not be something that we regret several hours later as a consequence of developing food-borne illness".
"It is a great honour to be receiving special recognition by Harper Adams University," said Dr Boor. "My career has been dedicated to the pursuit of understanding biological factors affecting bacterial transmission in food systems, with a focus on preventing the spread of foodborne pathogens.
"I have greatly enjoyed mentoring emerging scientists in this vital field. We must work together to further expand opportunities for those interested in pursuing agricultural education to ensure the safety and sustainability of our future global food supply."
Having operated a student exchange with CALS in recent years, the university will be delighted to welcome Dean Boor to the campus next month.
______________________
ZANNY MINTON-BEDDOES

Zanny Minton Beddoes, Editor-in-Chief of The Economist, receives an honorary doctorate (DLitt) in recognition of her contribution to journalism, particularly in the field of economics.
Born in Shropshire and educated at Moreton Hall, near Oswestry, Ms Minton Beddoes is the first female to have taken the helm at The Economist.
She has written extensively about international financial issues including enlargement of the European Union, the future of the International Monetary Fund and economic reform in emerging economies, and in May 1998 she testified before Congress on the introduction of the Euro. Ms Minton Beddoes holds an undergraduate degree from Oxford University and a Master's degree from Harvard University.
Responding to the news of the honour, she said: "Having grown up on a farm in Shropshire, I'm thrilled to be receiving an honorary degree from Harper Adams. I shall treasure it."
______________________
SHEILA DILLON
Also being recognised for her contribution to journalism, but this time in food rather than economics, is Sheila Dillon, who has worked as a reporter then producer and then presenter on Radio 4's The Food Programme for over 20 years , including creating Radio 4's first interactive grocery show, Veg Talk.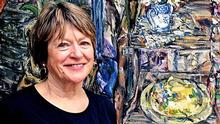 Ms Dillon's investigative work has won many awards including the Glaxo Science Prize, Caroline Walker award and several Glenfiddich Awards, most recently for her documentary on the history of the American meat industry. Food and its many dimensions, has dominated Sheila's career - a shared passion with Harper Adams University.
She said: "I am thrilled and very grateful for the honour Harper Adams has extended to me. I have tried over 30 years to increase public understanding of the food system by showing that the food on your plate (or in your fast-food carton) links you to the health of the land, the people who work it and the general resilience of rural economies. It's hard to get any sense of how successful that effort has been. But being recognised with this honour from one of the UK's finest universities specialising in agriculture makes me feel that my work hasn't been for nothing."
______________________
BILL MADDERS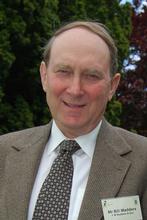 A Harper Adams University Fellowship will be accepted by Bill Madders, who has been unstinting in his support and loyalty to Harper Adams over many years and has devoted a great deal of his time to the University.
Mr Madders is a local dairy farmer and former student of Harper Adams. He served on the Board of Governors and several of its sub-committees from 1978-2002 and more recently as a Trustee of the Development Trust. He has been involved with many varied aspects of Harper Adams business and attended countless major events to offer his unfailing support to the University. His service to the dairy industry is also exemplary.
Mr Madders said: "Some of the most enjoyable and rewarding times of my life have been associated with Harper Adams. As a former student , a member of the Governing Body and latterly as a member of the Development Trust, it has been privilege to have been involved during the period which has seen a national agricultural college evolve into the internationally recognised University of today. I am grateful and deeply honoured to have been awarded the Fellowship of Harper Adams University.''