Harper Adams achieves Hospitality Assured accreditation
29 October 2014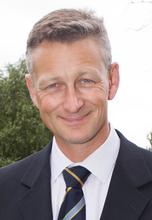 Harper Adams University has this month become one of only nine UK universities to have secured Hospitality Assured (HA) accreditation for its catering and conference services.
And Harper Adams is one of only two Shropshire venues to have passed the HA standard for service and business excellence.
Hospitality Assured was created by the Institute of Hospitality specifically for customer facing businesses. The accreditation process encourages businesses to look at their own operation for the customer's perspective and to see where improvements should be made to benefit the business. They are also able to compare their performance with others operating in their sector and with Hospitality Assured businesses in general.
University Catering Manager David Nuttall said: "Gaining Hospitality Assured accreditation is a culmination of many years hard work by the catering and conference teams, which strive to make the customer their number one priority.
Whether catering for Harper Adams students or VIP external events, our emphasis is the same, to provide the best quality of food and service within our means. Our promise reads 'Harper Adams's customer-focused approach is committed to providing a professional service to each individual client', which is deeply ingrained in everything we do."
The Harper Adams University catering team sources, prepares and serves food to thousands of undergraduate students, university staff and visitors, and guests hiring campus facilities for conferences and events including dinner dances, prizegivings and weddings.
Where possible, produce is sourced from the university farm adjoining the campus, or local suppliers. The university also holds Fairtrade status, ensuring foodstuffs imported from overseas adhere to the principles of fair trade.